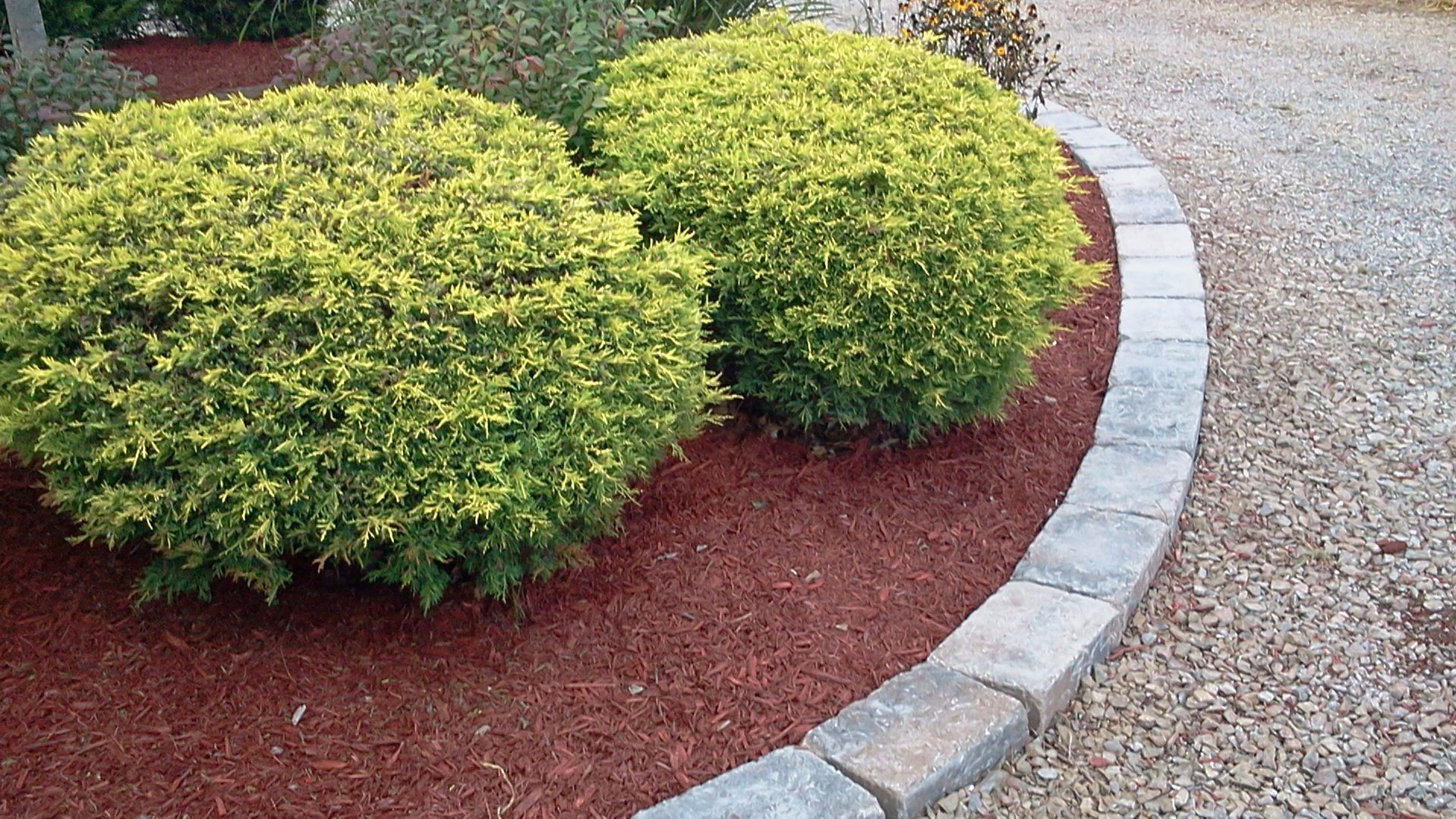 Expert Landscaping Services In Mars, Pennsylvania and The Surrounding Area
Experience peace of mind knowing that your landscaping will always be in pristine condition. Wain Landscaping is committed to creating and enhancing properties with meticulous landscape installation, maintenance, lawn care, and seasonal enhancements for our clients throughout Mars, Pennsylvania. We offer a variety of landscaping services to maintain a crisp exterior appearance with minimal interruption to our customers' daily lives.
A Local Company with Long-Standing Landscaping and Lawn Care Experience in Mars and the Surrounding Area
For over 30 years, Wain Landscaping has been successfully serving residents of Mars and surrounding neighborhoods in the North Pittsburgh area.
We offer exceptional quality and fast service with a special emphasis on open communication with our customers. Our knowledge of the area beautifully complements our understanding of the local aesthetics. We are committed to providing you landscaping services that keep your home or business standing out in your neighborhood.
Our year-round services have kept our clients happy for decades. Whether your primary concern is grass mowing or you want to design a completely new outdoor living space, we are here to help. Not only will the Wain Landscaping team cover the upkeep for your yard, but we also want to turn your beautiful outdoor vision into a reality! See what some of our clients have said:
"We love our landscaping! The owner, Phil Wain is very nice and he was wonderful to work with. He picked beautiful flowers and plants for our landscaping. He gave us the yard we wanted! The guys were professional, worked hard, answered our questions and did a fantastic job. We would recommend this company to our family and friends!"
"This is the absolute best landscaping company. I highly recommend them. I have had the pleasure of working with both Joel and Alan. They are reliable, professional, do what they say and more. The crews do an amazing job. I will use them for all my landscaping needs from here on."
"Phil came out and helped us decide the best way to reconfigure and update the front of our driveway entrance for our house. We discussed a couple options and were very pleased with the outcome.  Wain Landscaping personnel were timely, thoughtful, professional and talented. They placed some large rocks I'd had in a most pleasing arrangement.  Well worth the investment."
"We were very fortunate to have Wain install our paver patio and retaining wall with lights. Perry, the project manager and his crew were meticulous. Communication was excellent. We were kept informed on every phase of the project and any questions I had were answered promptly. This was a large project that turned out just beautiful. We highly recommend them for the quality of the work and the pleasure that it was to work with them."
"This is the second time we used Wain Landscaping, specifically Rick to redesign our landscaping around our home. Last year was a redesign/replace landscaping in our courtyard and we were so pleased by Rick's design, communication, and pride in the projects outcome, we hired him for a $35,000 project this year. Once again, he and the Wain Landscaping team did not disappoint."
"Wain landscaping just came out to do our landscaping and I would highly recommend them!! Phil gave is a great quote and suggested beatiful plants for our flower bed in front of our house. They had the best prices as well and I checked around. The edging, weeding and mulching that they did looks awesome!! Love the color mulch that they brought in. It even matches our house perfectly. The guys that came out to do the work were so polite and they even were great with my kids when they asked them questions."
Contact our sales staff today and they'll help you obtain the landscape of your dreams.
Mars, PA Customers Come Back Year After Year for Our Excellent Landscaping Services
If you want to enhance your Mars, PA landscaping and outdoor space, you have come to the right place! Our creative and experienced landscapers are eager to listen to your requests and provide individualized services to exceed your landscaping vision.
Wain Landscaping provides a wide range of services that will accommodate all outdoor care needs. Our expert team offers yard design and maintenance and other hardscaping services for home and commercial property owners.
Landscaping Services

Landscape Design
Landscape Installation
Landscape Renovations
Landscape Lighting
Landscape Enhancements and Accents
Landscape Maintenance Services

Edging and Mulching
Shrub Trimming and Pruning
Professional hand pruning of Ornamental trees and shrubs
Spring and Autumn cleanups
Monthly weed control
Hardscaping Services

Retaining Walls
Walkways
Patios
Steps
We recognize that your outdoor space is unique and requires different services throughout the year, and that is why we proudly offer every landscaping job you need to keep your yard looking neat and attractive all year long. Inquire today about establishing your personalized lawn care plan.
Why Clients Prefer Wain Landscaping As Their Professional Landscaping Team
At Wain Landscaping, our client's satisfaction with their beautifully-enhanced outdoor living spaces is our greatest source of pride. Our mission is to make you happy! We customize our services for each job to adapt to our client's unique landscaping requests and ideas. Our team of hard-working, reliable landscapers will meet all your lawn care needs.
Experience
Not only do we have more than 30 years of experience with landscaping in the Western Pennsylvania area, but every staff member processes a positive attitude, qualifications, and knowledge to care for your lawn.
Dependability
When you choose Wain Landscaping for all your lawn care needs, you never have to worry about our staff not showing up or doing a poor job. That's why we're the most reliable landscaping company in Western PA.
Availability
Even when our landscaping staff isn't physically at your home or commercial property working, we're always here to assist you with questions. You can easily reach us by phone or email with general or specific questions.
Comprehensive Landscaping Services Made Simple In Mars PA and The Surrounding Neighborhoods
Are you ready to make your dream yard a reality but don't know how to start? Our team will be there with you every step of the way! The Wain Landscaping crew provides excellent customer care to Mars residential and business owners. Get in touch, and we will start your landscaping vision immediately!
Contact us, we welcome phone calls, emails, or reaching out via our website. You'll be able to get in touch with our professional team, who will discuss what you're interested in. We offer free consultations to all new prospective customers so you can ensure we're the landscaping company you want to go with.
Meet with a member of our professional sales staff, after contacting us to schedule your property evaluation, who will work with you to create your landscaping or lawn care plan. They'll assess your property and develop practical and realistic ideas you're happy with and help you with a budget you can afford.
Hire us, we'll prepare an agreement for your custom landscape or lawn care plan and once that has been reviewed and you're ready for us to get to work, we'll be ready to get started!
Ongoing maintenance, we're here for you every step of the way when it comes to lawn care and landscaping. If you have questions or concerns at any time, we're just a phone call away. We'll be sure to get back to you as soon as possible to help keep your yard looking its best.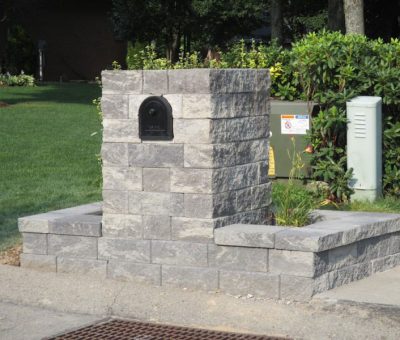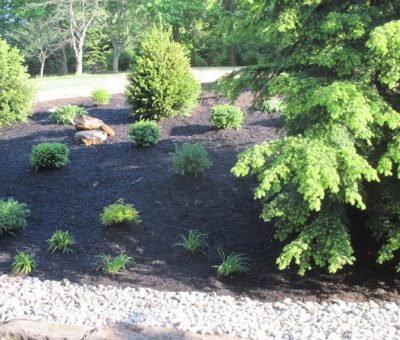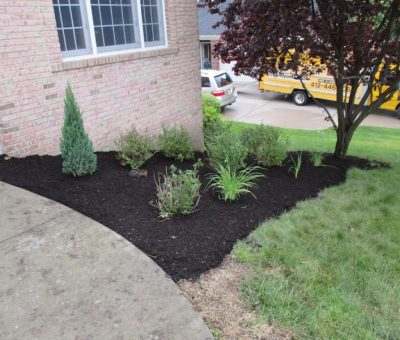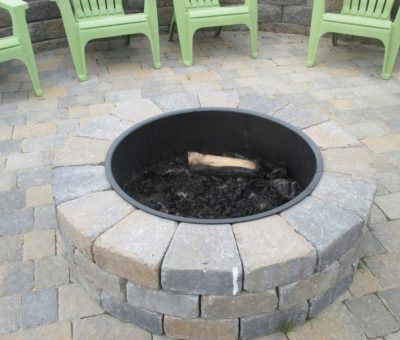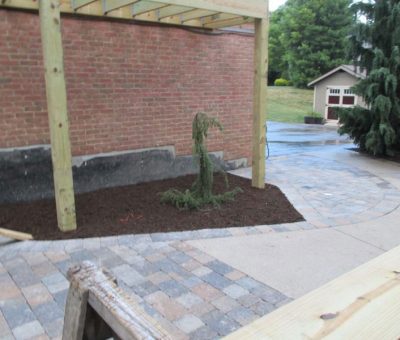 We Provide An Array Of Landscaping Services in Mars, Pennsylvania and the Surrounding Areas
Based in Saxonburg, Pennsylvania, Wain Landscaping proudly provides services to Mars and numerous other surrounding communities. Look no further for year-round lawn care and extensive specialized services such as landscape installation, maintenance, and design! Allow our experienced and friendly team to beautify your outdoor living space.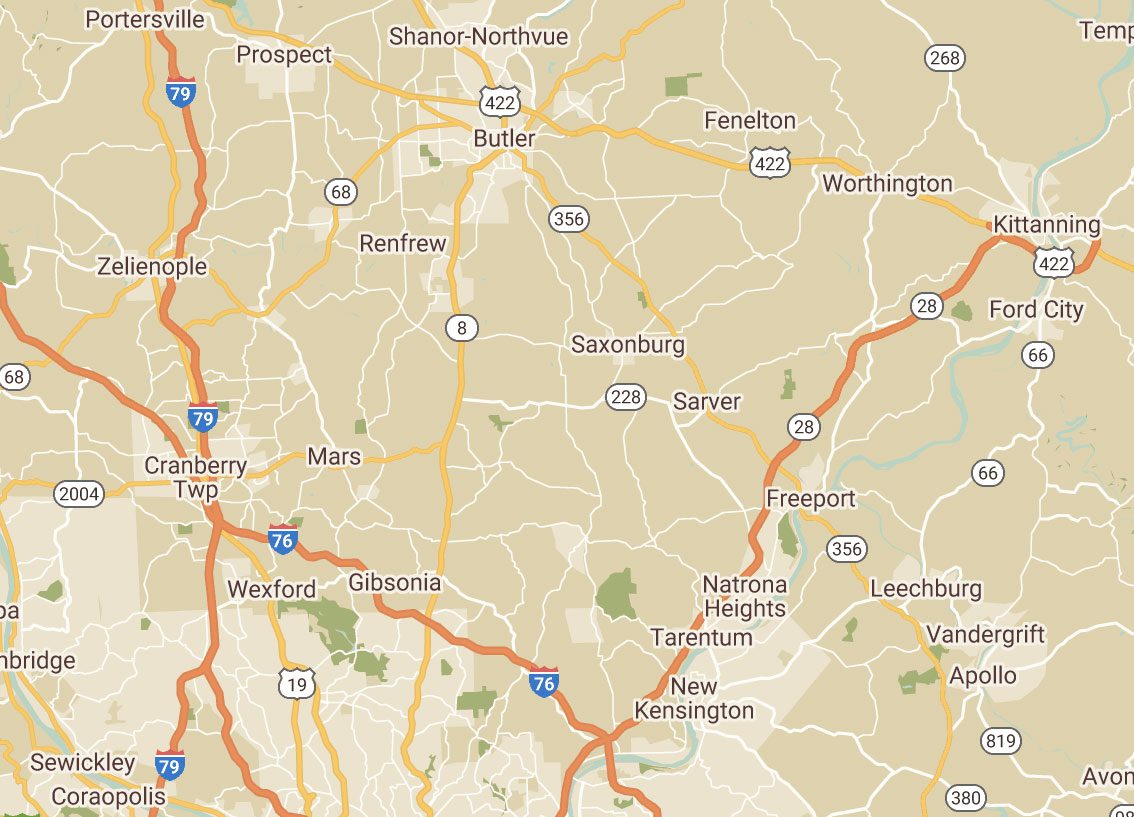 Home and business owners have enjoyed our landscaping services in Mars, PA, for over 30 years. We happily offer landscaping care to the following communities as well:
Allison Park
Butler
Cranberry Township
Gibsonia
Mars
Wexford
North Hills
Sarver
Saxonburg
Valencia
If you do not see your location listed here please do not hesitate to contact us and find out if we can provide services in your location! Let us know your location in our contact form, and we'll happily let you know if we're able to help you with your landscape.
Take the First Step Toward a Brand New Landscape Today with Wain Landscaping
The landscaping you've been dreaming of will increase the value of your property, enhance your curb appeal, and welcome you home every day. From the design and installation of beautiful landscapes and outdoor living areas to porch planters, weekly lawn mowing, and seasonal clean-ups, our team of experts is here to make your property more appealing and more enjoyable.